PTP7: Moisture Management Proficiency Testing Program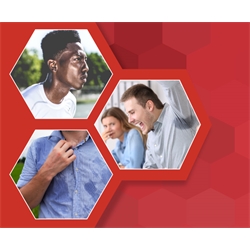 Description
Colorfastness2020 Rounds include: AATCC TM197, Vertical Wicking of Textiles AATCC TM198, Horizontal Wicking of Textiles AATCC TM199, Drying Time of Textiles: Moisture Analyzer Method AATCC TM200, Drying Rate of Textiles at their Absorbent Capacity: Air Flow Method AATCC TM201, Drying Rate of Fabrics: Heated Plate Method AATCC TM204, Water Vapor Transmission of Textiles AATCC PTPs support lab certification and continuous improvement initiatives. Samples are selected to provide consistent results in a meaningful range for each test method or evaluation procedure.* Register at least one month before program ship date.* AATCC sends samples, instructions, and data sheets to participating labs twice per year.* Labs have approximately one month to complete testing and submit results online. (Labs may choose not to submit results for all methods in the program, but the fee is not pro-rated.)* AATCC compiles results and distributes the report to participating labs with a confidential lab code.* AATCC issues digital Certificates of Participation at the end of the calendar year.For more information, visit www.aatcc.org/test/proficiency.
Related items you may be interested in:

---
---

---

---

---

PTP6: Colorfastness Proficiency Testing Program
2019 Rounds include:TM8, Colorfastness to Crocking: Crockmeter Method; TM15, Colorfastness to Perspiration; TM16.3, Colorfastness to Light: Xenon-Arc; TM61, Colorfastness to Laundering: Accelerated; T...
---